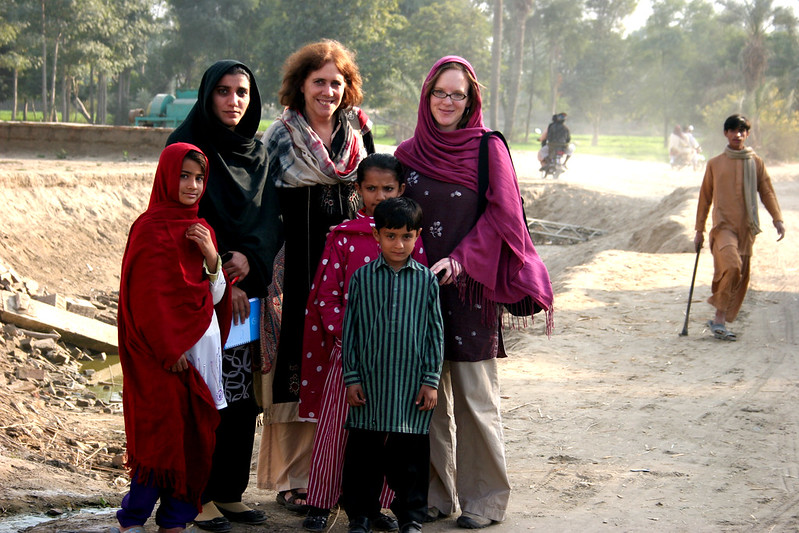 At just over a month old, Fatima was given away on live television. Fatima is just one of many children orphaned in Pakistan after being abandoned in trashcans and dirty alleyways. Placed in piles of rubbish, these infants are dying by the hundreds every year. On his show, "Amaan Ramzan," Dr. Aamir Liaquat Hussain famously gives away cars and other luxury items to families in need. However, the show made world news after giving Fatima and another baby girl to a family who are unable to have children. As he explains, "These children are not a part of garbage, are not a part of trash, so we took these children from the garbage, from the trash and delivered them to the needy people, the needy parents." Fatima's new mother, Tanzeem Ud Din, said that she hopes the show will help encourage others to adopt children in need.
While the cause of the trend to abandon children remains unknown, many have their theories. One father who adopted two of these afflicted children and wishes to remain unnamed said, "it could be people not wanting children, women on their own or a couple that did not go through with an abortion." He says religious belief plays a great roll in this. Many perish in the litter before they can be rescued. The lucky ones make it to orphanages dedicated to helping abandoned children. The father described his visit to the orphanage he adopted from sites of children with fear on their faces, crying because they had been dropped off two days ago when their mother died and their father left to remarry. Many of the children here live without a birth certificate or any paperwork for identification.
While the situation is horrific, many are working on solutions that will help save these children's lives.
Improvements to legislation: According to Director of the Imkaan Welfare Organization, Tahera Hasan, "Solutions don't lie with philanthropic institutions and they never will. We are literally a drop in the ocean as far as the larger landscape is concerned." In 2016, the Upper House of Parliament passed its first-ever bill to help abandoned children. Un-attended Orphans Rehabilitation and Welfare Act was written to protect the rights of orphaned children and ensure housing, education and healthcare.
Decreasing poverty rates throughout Pakistan: According to the Economic Survey of Pakistan 2015–2016, 39 percent of the population lives in poverty. In contrast, the country has a total fertility rate of 2.55, according to the CIA Factbook, putting it at number 76 for world fertility rates. As a comparison, the United States is 142 on this list. Ahsan Iqbal, Minister for Planning, Development and Reforms says poverty reduction is one of the main objectives of Pakistan's Vision 2025.
Improving adoption services: According to Hasan, "There is no formal structure for adoption in place here, it is not recognized by the state." Hansan is dedicated to the support of families adopting in Pakistan with the Imkaan Welfare Organization. Adoption remains mainly unregulated in Pakistan, with no paperwork for these children.
Social worker Ramzan Chippa said, "Parents who are adopting babies want healthy babies." However, many orphaned children are described as severely mentally ill, one father even noticing a boy tied up in his orphanage to prevent him from taking bites out of his own arm. As a result, organizations such as Imkaan Welfare Organization are necessary to help these children become adoptable and find homes to be placed in.
The unnamed adoptive father referred to the child crisis in Pakistan as "unfinished business." For countless children abandoned in dumpsters and litter, that is what their life is. Until Pakistan can adequately care for the thousands of unwanted children born every year, their existence will seem unfinished as they are homeless, purposeless and without a family.
– Maura Byrne
Photo: Flickr
https://borgenproject.org/wp-content/uploads/logo.jpg
0
0
Jennifer Philipp
https://borgenproject.org/wp-content/uploads/logo.jpg
Jennifer Philipp
2019-08-20 10:53:14
2019-12-18 09:53:14
Abandoned Infants in Pakistan: Unfinished Business