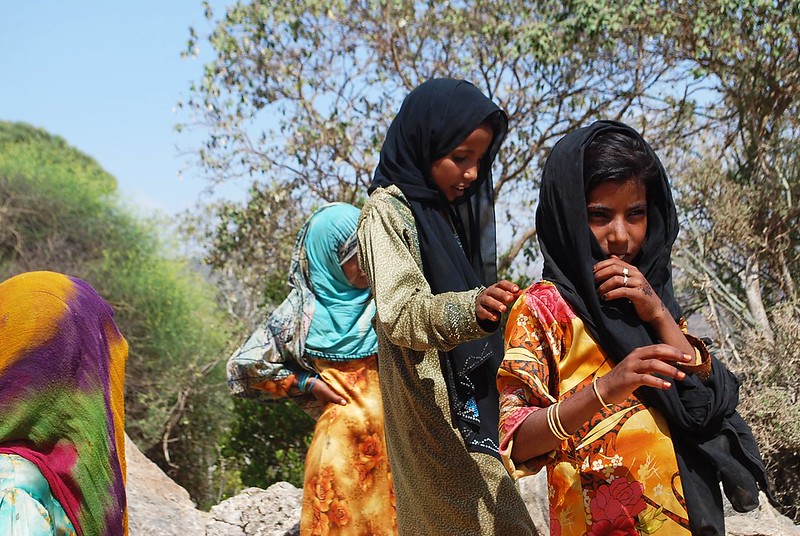 Female genital mutilation (FGM) is a procedure that is still being performed in parts of Yemen and is rooted in social concepts of femininity. Female genital mutilation is a practice that is inhumane and has many adverse side effects. In Yemen, 15% of women have been mutilated. However, humanitarian organizations are proactive in alleviating the tradition of female genital mutilation in Yemen by raising awareness.
Cultural Pressures for Women
The justification for female genital mutilation stems from a long-held social belief backed by gender inequality practices. The procedure intends to help maintain a woman's clean, feminine and virtuous ways. The World Health Organization claims FGM is "associated with cultural ideals of femininity and modesty, which include the notion that girls are clean and beautiful after removal of body parts that are considered unclean, unfeminine and male."
However, female genitalia mutilation has costly effects for women in both the short term and long term. It is excruciatingly painful in the short term, causing excessive bleeding and urinary problems. In the long term, women experience an increased risk of vaginal cysts, wound infections, menstrual issues, childbirth complications and reoccurring pain.
Although Yemen has outlawed female genital mutilation in medical facilities, it is a practice within homes. The woman of the family usually performs the act using a razor blade or scissors. This usually occurs a few days after a female is born, but records show that girls have undergone the procedure as old as 15. Unfortunately, since FGM is illegal in medical facilities, families cannot provide further care to the girls if it is necessary.
Finding Solutions for Female Genital Mutilation in Yemen
UNICEF estimates that 19% of females in Yemen have experienced female genital mutilation. However, the Yemen Demographic Mother and Child Health Survey of 1997 shows that 48% of Yemen's population believes it should be against the law.
The resistance to outlaw this practice traces back to a lack of education for young girls. DVV International studies show that 60% of Yemen women are illiterate, while 70% of men know how to read and write.
It will take time and education to criminalize female genitalia mutilation in Yemen to enlighten the practice's truths. Without a full grasp of the pain of female genitalia mutilation, women cannot understand why the procedure is criminal. By utilizing the community and educational tools, knowledge about female genitalia mutilation will increase and awareness spread.
Raising Awareness for Female Genital Mutilation in Yemen
As said by Moroccan human rights activist Khadija Ryadi on the opposition to outlaw FGM, "This is because these laws require that society prepares for them. Society cannot prepare automatically, as these are the responsibilities of governments and civil organizations. Governments must work harder to change the attitudes, customs, and the inequality of women."
However, there is a growing awareness of the practice in Yemen. Many women are advocating for laws and regulations to end female genital mutilation. However, there are no other bills within Yemen's republic that protect women from gender-based violence or child marriage. A 2020 report by 28 Too Many found that since the onset of civil war in 2015, Yemen has seen a 63% rise in violence against women. However, because of the lack of government protection, the women of Yemen are vulnerable.
Looking Ahead
The World Health Organization has made February 6 Zero Tolerance Day for those affected by female genitalia mutilation. This showcases that more than 200 million women worldwide have seen the direct effects of female genital mutilation, thus bringing more attention to the issue. With growing knowledge and awareness around this act of abuse, there will be reform and change.
– Rachel Wolf
Photo: Flickr
https://borgenproject.org/wp-content/uploads/logo.jpg
0
0
Jennifer Philipp
https://borgenproject.org/wp-content/uploads/logo.jpg
Jennifer Philipp
2021-06-08 01:31:16
2021-06-08 15:57:46
Female Genital Mutilation in Yemen