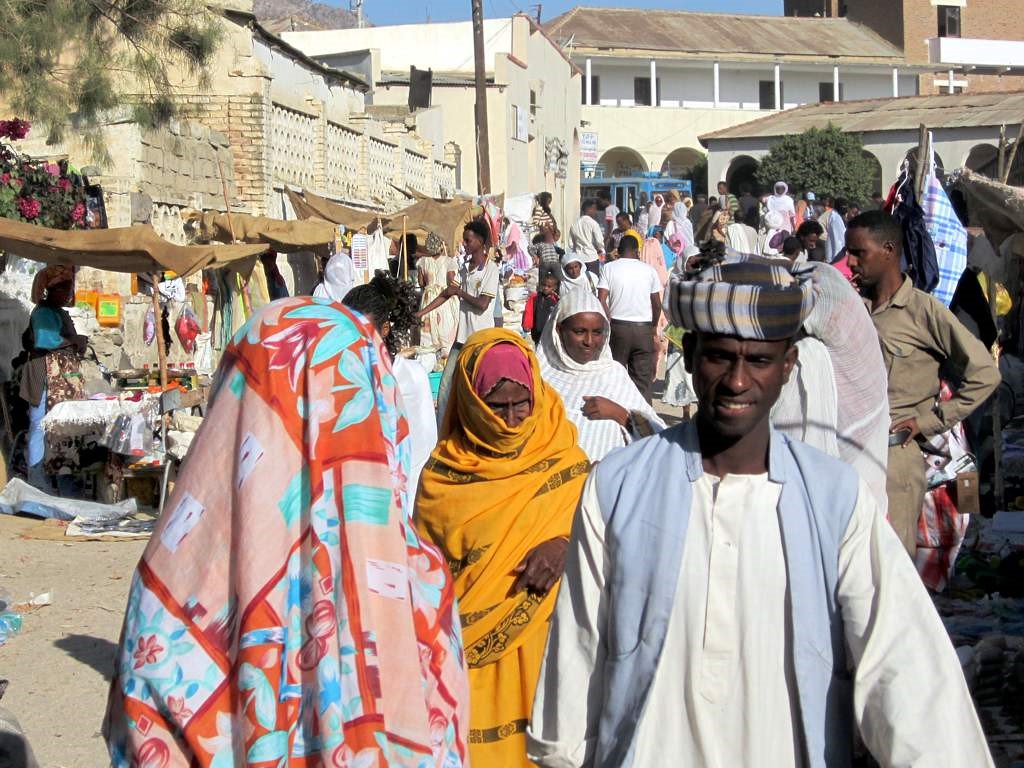 The average life expectancy in Eritrea is 65 years, nearly seven years short of the world average. Before getting to the 10 facts about life expectancy in Eritrea, here is some general background on the country's health metrics. In 2000, life expectancy in Eritrea was only 55, meaning there has been a substantial improvement over the past two decades. However, Eritrea's growth has been comparatively less than neighboring Ethiopia, which increased from nearly 52 to 65.5 over the same period and surpassed Eritrea for the first time since 1970.
According to the WHO, despite political turmoil and high poverty rates, Eritrea has managed to improve its health resources. With the official end of the Ethiopian-Eritrean war in 2018, all signs seem to indicate that life expectancy in Eritrea will continue to increase in the coming years.
Still, Eritrea is a complicated country with past political and economic troubles that make its future uncertain. However, present trends may give insight into the future longevity of the country's citizens. Here are 10 facts about life expectancy in Eritrea.
10 Facts About Life Expectancy in Eritrea
Women live longer than men: Women, on average, live to be almost 68, whereas male life expectancy is only about 63.5. Even so, one problem that connects to women's health in Eritrea is the lack of access to medical care during childbirth. About 70 percent of women give birth at home, which greatly increases the risk of complications. In addition, malnutrition poses serious problems for women who are breastfeeding, as it can cause both them and their children to be dangerously underweight.
Health has not increased as much as lifespan in recent years: According to Charles Shey Wiysonge, though Sub-Saharan Africa has marked an up-tick in life expectancy over the past several decades, the average number of healthy years people live has shown smaller growth. This means that while people are living longer, their quality of life may remain more or less unchanged. When looking at health statistics, it is important not to celebrate prematurely.
Eritrea has one of the lowest rates of HIV/AIDS in Sub-Saharan Africa: UNAID statistics show that Eritrea is one of the few countries in the region to have an HIV/AIDS prevalence rate of less than one percent. Sub-Saharan Africa's average is 4.7 percent, while Eritrea's is 0.6 percent.
Eritrea's first medical school opened in 2004: The Orotta School of Medicine in Asmara opened on February 16, 2004. The inaugural class included 32 students, six of whom were women. In addition, over the past several decades, Eritrea has steadily increased the percentage of its population with medical training. In a 2010 workshop supported by the World Bank and WHO, the country established goals to increase the overall number of health workers, increase retention rates, encourage a diverse mix of skills and improve access to technology. The country currently has 6.3 health professionals per 10,000 people. This is significantly above the world average of roughly 4.6.
Eritrean youth frequently seek asylum in Europe: In 2015, 5,000 minors from Eritrea survived the dangerous crossing into Europe to request asylum. Though the number decreased to 3,500 in 2018, the fact remains that an outflux of the nation's youth could affect average life expectancy. Moreover, the continued export of asylum seekers from Eritrea is indicative of considerable unrest among the population, which will likely impact future political attitudes towards things like public health.
Infant mortality remains an issue: The infant mortality rate in Eritrea is 47 percent, and the under-five mortality rate is 89 percent. The country is attempting to address this, however. One of the U.N.'s Millennium Development Goals for Eritrea is to reduce child mortality. According to a 2002 report, Eritrea is on track to meet this and other goals in the near future.
In 2019, the Eritrean government closed 22 Catholic-run health care clinics: According to a 1995 decree, all Eritrean social and welfare projects are to be state-run. The government recently used this precedent to justify the military seizure of the health clinics. BBC analysts believe the seizures to be a punishment for the Church's call for governmental reform. As the clinics in question served some of the poorest sectors of the nation's population, their closure has harmed overall health.
The number one cause of death in Eritrea is tuberculosis: Despite increases in access to medicine and technology, tuberculosis remains Eritrea's number one cause of death killing more than 600 people per year and affecting roughly 2,000. Neonatal disorders and diarrheal diseases also remain everyday challenges. However, since the country has made significant strides in reducing other areas of premature death and the prevalence of HIV/AIDS has dropped by nearly 58 percent, it stands to reason that the incidence of tuberculosis will decrease in the years to come as more medical training and technology becomes available.
Malnutrition remains the number one risk factor for death and disability: Like much of Sub-Saharan Africa, Eritrea struggles with sufficient access to food, water and sanitation. In 2007, the top three factors to a disability or premature death were malnutrition, lack of access to clean water and sanitation and air pollution. This ranking remained unchanged in 2017, despite a decrease in the prevalence of almost 30 percent across all three areas. Eritrea has also made progress in other key health areas. Unsafe sex as a cause of health complications decreased by 47 percent over the 10-year period. Similarly, tobacco use dropped from the sixth to the ninth most prevalent risk factor for poor health.
Per capita spending on health is poised to increase in Eritrea: According to healthdata.org, the per capita spending on health was $30 compared to the United States' $10,000 per person. Though some project this number to almost double by 2050, the majority of health funding will likely still come out of pocket. Unless Eritrea takes action, this lack of funding may leave the poorest citizens of Eritrea vulnerable.
These 10 facts about life expectancy in Eritrea indicate that the country is a long way from solving the humanitarian crisis which continues to affect its population. However, these facts do give some idea of which areas the country is addressing successfully and which it is neglecting. Many aid organizations around the world are working hard to increase the standard of living in Eritrea and elsewhere in the developing world. It, therefore, seems likely that in the near future, life expectancy in Eritrea will rise significantly.
– Alexander Metz
Photo: Flickr

https://borgenproject.org/wp-content/uploads/The_Borgen_Project_Logo_small.jpg
0
0
Martina Rethman
https://borgenproject.org/wp-content/uploads/The_Borgen_Project_Logo_small.jpg
Martina Rethman
2019-08-25 01:30:49
2019-08-20 10:20:47
10 Facts About Life Expectancy in Eritrea