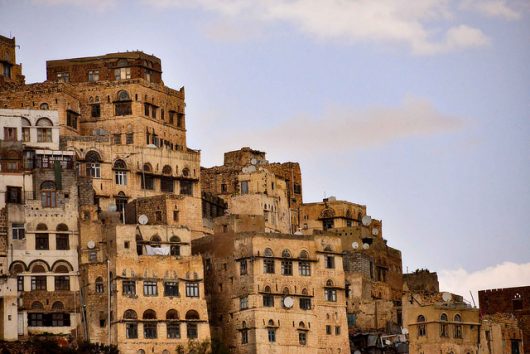 It seems like every year, another company or app comes out that changes our lives and disrupts traditional businesses. Netflix changed movies and TV shows, Uber changed individual transportation and Airbnb changed the hotel industry. These new and innovative companies have allowed more people to access services that may have been out of reach in the past.
Now, this trend has taken hold in an unlikely place: the Middle East.
Currently, the two most prominent Middle Eastern startups in the region are Souq, an online e-commerce retailer and Careem, a ride-hailing service. While these firms are not based around wholly original ideas, the mere fact of their creation shows a desire for citizens in these countries to utilize smart technology to improve their daily lives.
Amazon's acquisition of Souq in 2017 showed the effectiveness of the firm in the region, considering that Amazon's modus operandi when entering new regions involves launching its own platform paired with a substantial investment component. The efficiency of Souq, however, allowed Amazon to make a direct buyout instead.
Startups like those seen in other parts of the world are sprouting up in the region regardless of the challenging economic and political circumstances they face. In 2016, the top 100 startups in the region raised over $1.42 billion, with each firm raising at least $500,000. But this does not come easily.
Many Middle Eastern countries do not have a conducive climate for startups compared to western Europe and North America. Bankruptcy laws and overregulation have stifled innovation for decades. However, the increase in startup firms in a variety of sectors shows a young, tech-savvy population that seeks to innovate and reinvigorate the economies of the Arab world.
Jamalon, an online book-selling firm, was started by a Jordanian who grew up in Palestinian refugee camps. Ala' Alsallal saw a need for greater access to Arabic-language books for people in the region, especially works that are banned by various governments in the region.
"You know what the censors told me? 'We don't want any books that can change the way people think,'" Alsallal told Forbes Magazine. "That doesn't matter," he says. "We just keep sending them."
Entrepreneurship with a social mission is common among startups, and it is no different in the Middle East, as shown by Jamalon. Average citizens are destined to benefit immensely from these companies. If this trend continues, the advent of Middle Eastern startups will increase access to services and will improve the quality of life for the people of the region.
– Daniel Cavins
Photo: Flickr
https://borgenproject.org/wp-content/uploads/The_Borgen_Project_Logo_small.jpg
0
0
Amy
https://borgenproject.org/wp-content/uploads/The_Borgen_Project_Logo_small.jpg
Amy
2017-10-20 07:30:57
2020-04-04 08:43:13
There's an App for That: Middle Eastern Startups