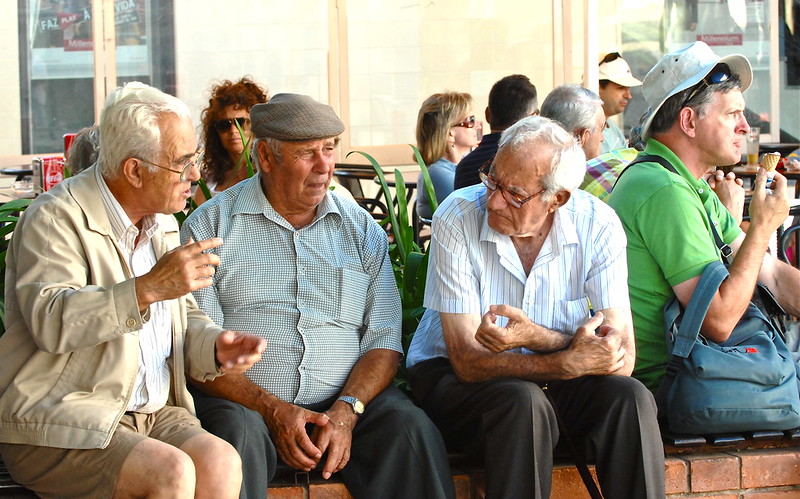 Since the early 1970s, the mean standard of living for senior citizens above 65 years old in France has significantly improved. Complying with the guidelines that the second U.N. World Assembly on Aging (WAA) in 2002 and the Madrid International Plan of Action on Aging (MIPAA) brought up, France keeps implementing aging policies that focus on the health and well-being of elderly people, their participation and benefits in the social development and a more enabling and supportive environment. However, elderly poverty in France remains a socioeconomic issue. As of 2012, 17.5% of French people are over 65 years old, whereas working-age people between 15 and 64 take up 63.8% of the total population. A 2019 study reported that around one out of 10 elderly people in France lives in poverty, which is to say, there are now more than one million French people of old age living below the poverty threshold.
Wealthier than the Younger Population
Although elderly poverty in France is a significant issue, senior French citizens are not the most susceptible group to poverty. The elderly population is far behind young adults, females and immigrants in terms of one's risk of poverty. The French National Institute of Statistics and Economic Studies (INSEE) reported that in 2015, elderly people more than 65 years old are not only half as likely to fall into the lowest-earning 10% as their counterparts between the ages of 25 and 64, but their proportion among the lowest-earning 20% also decreases in the 21st century.
Such situations are the comprehensive outcome of a more continuous career and higher wages, higher retirement pensions, mandatory supplementary schemes and so on. They also have more time and opportunity for inheritance and savings, and their forms of resources are less sensitive to economic fluctuations. As such, it is not too hard to understand why the mean standard of living for elderly people is 3% higher than that for the younger generations in France.
Health Status
Yet, despite accumulated wealth, health status deteriorates remarkably with age, which may cause extra expenses that Social Security does not cover and lead to elderly poverty in France. In 2015, 43% of French people more than 65 years old endured at least one long-term illness, and the percentage keeps rising over the years.
When the deterioration in health causes a partial loss of autonomy and home care is no longer suitable, the elderly people have to live in an institutional setting such as a nursing home, and this would be another large expense that many are not able or not willing to afford. Only fewer than 2% of people aged below 75 live in a nursing institution, and for those more than 85 years old, the number climbs to 10 times higher.
The Incoming Challenge of Population Aging
As the problem of population aging is becoming increasingly serious in Europe, it is too early for the elderly to be too optimistic. In 2012, there were 15 million French people aged more than 60 years old, and this number could reach 24 million in 50 years, alongside the extended life expectancy. Over the last decade, more people went into retirement, and there were 5% of elderly people aged between 65 and 74 still in employment, many of whom were part-time employees with low qualifications, shopkeepers and older farmers.
The French government has to adjust the retirement pension and health care policies to ensure the well-being of old age. So far, various actions are underway, but the results are far from satisfying. For instance, a large national strike began in December 2019 to protest against President Macron's pension system reform. The government must take into consideration the growing elderly poverty in France and actively work to alleviate poverty rates with policies and financial support.
– Jingyan Zhang
Photo: Flickr
https://borgenproject.org/wp-content/uploads/logo.jpg
0
0
Yuki
https://borgenproject.org/wp-content/uploads/logo.jpg
Yuki
2020-12-24 01:30:17
2022-04-21 10:15:13
The Growing Concern of Elderly Poverty in France