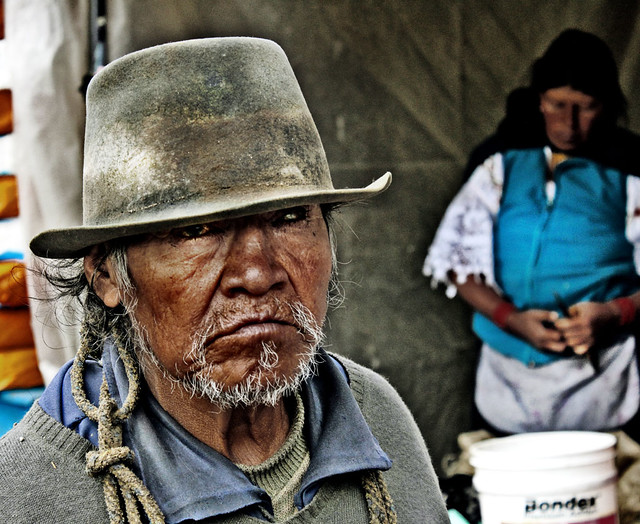 Ecuador is a country that faces a multitude of pervasive problems. One such problem is the high rate of corruption taking place within the country. According to Transparency International, Ecuador ranked 93rd out of 180 countries for corruption. On top of that, former President Rafael Correa of Ecuador was convicted of corruption in April 2020.
Corruption's Impact on the Poor
Corruption has a widespread impact on many different social classes. However, corruption disproportionately impacts those in poverty. Money that could be used to help provide public services to the people who need it has been lost due to corruption. Money that the U.N. provides to impoverished nations has been wasted by corrupt governments as well.
While corruption in Ecuador is a serious problem, the Ecuadorian citizenry has been vocal about corruption through their voting behavior. Various international organizations have also attempted to prevent corruption in Ecuador alongside current President Lenín Moreno.
The International Republican Institute (IRI)
The IRI has offered to lend a helping hand in the fight against corruption in Ecuador. One way that the IRI has helped Ecuador is through its Vulnerabilities to Corruption Approach (VCA). The IRI has used the VCA to help Ecuadorian municipalities make their local authorities more transparent with their citizenry and shifted their focus to important anti-corruption issues. The IRI initiated the VCA in Cuenca, Ecuador, as well as four other cities. The reason for this approach is that these cities have a more serious corruption problem compared to others in Ecuador. At the national Local Transparent Governments Conference, the leader of Cuenca, Ecuador's anti-corruption unit, shared different methods used for preventing corruption with more than 150 different nationally and locally elected officials.
Changes Within the Government
The people of Ecuador have also tried to stop corruption by voting for new candidates. The 2019 local elections throughout Ecuador brought forth a great amount of change because of this. This is abundantly obvious considering that many of the candidates that were voted for in the local elections came from third parties or were entirely new to Ecuadorian politics. This is why many of them attended the Local Transparent Governments Conference. These candidates simply did not know or have the experience needed to identify corruption or prevent it.
Current President Moreno has also made efforts to reduce corruption in Ecuador. One example of this was the conviction of the former vice president for accepting bribes that amount to $13.5 million. Convictions like this are only possible because President Moreno has allowed high-level corruption cases to be investigated.
Due to the help of the IRI, the votes of the Ecuadorian people and actions within the government, the people of Ecuador are making strides to reduce corruption within their country.
– Jacob E. Lee
Photo: Flickr
https://borgenproject.org/wp-content/uploads/logo.jpg
0
0
Lynsey Alexander
https://borgenproject.org/wp-content/uploads/logo.jpg
Lynsey Alexander
2020-08-05 14:00:08
2020-08-07 02:50:21
Corruption in Ecuador