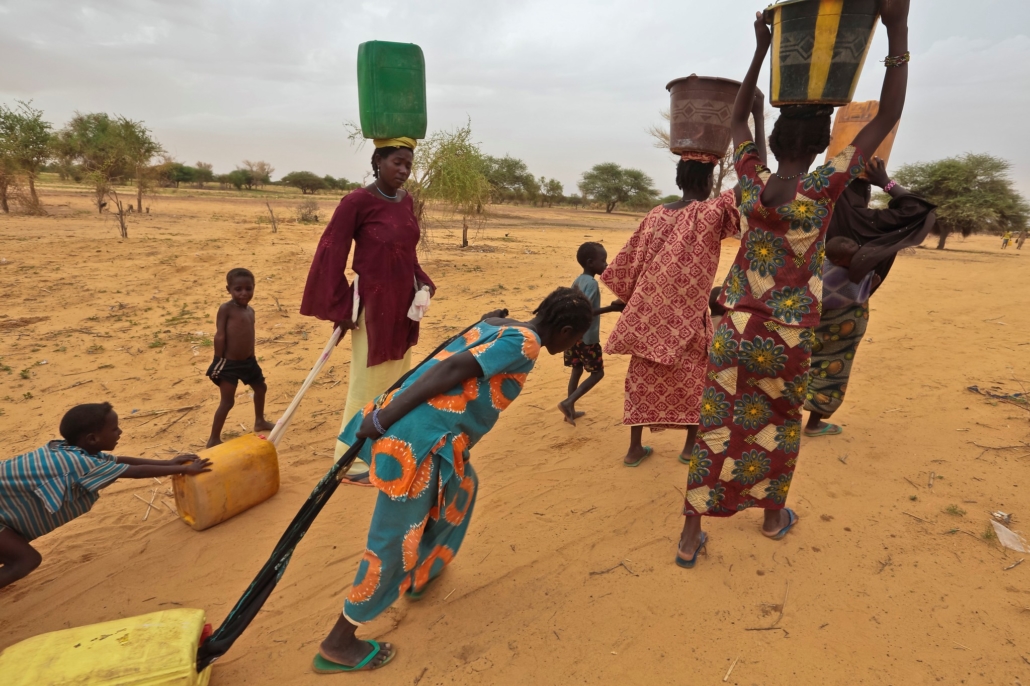 During a summit in 2005, the G8 nations committed to increasing aid for Africa from $25 billion to $50 billion a year by 2010. This was a great change in the trend from previous years when foreign aid was in decline. Often, disappointment related to the effectiveness of foreign aid had caused a decrease in donors' commitments, but recent studies have tried to prove how they can improve foreign aid's efficacy through conditionality.
Aid Conditionality as a Way to Improve Democracy
Foreign aid can influence democratic development through three methods: first, promoting democratic institutions and the balance of power, and empowering civil society organizations; second, strengthening channels that contribute to democracy, such as the income per capita and education; and third, conditionality.
Aid conditionality is "the use of pressure, by the donor, in terms of threatening to terminate aid or actually terminating or reducing it, if conditions are not met by the recipient." Therefore, donors can perform aid conditionality in different ways:
Potential donors can require the fulfillment of ex-ante conditions regarding the requirements of democracy, governance or human rights before coming to a formal agreement or forming a relationship with the country they have the intention of donating to.
They can impose ex-post conditions in a contractual relationship or legal instrument that the donor country should fulfill.
Moreover, a positive and negative conditionality exists. A positive conditionality means that the aid provider can reduce, suspend or terminate the aid if the government does not follow the conditions, while a negative conditionality consists of provisions that the donor can give as rewards when the government fulfills the requirements.
Some have provided a general critique accusing negative conditionality as ineffective, because sanctions that countries can impose due to conditionality may affect the poor more rather than the government it is targeting. Moreover, the government of the recipient country may easily obtain alternative funding sources. In contrast, the application of positive conditionality does not often experience dispute.
When Can Aid Conditionality Work?
Some argue that the efficacy of aid conditionality relies on the democracy levels of the recipients. Since governments' primary goal is to maintain power, in an environment of open political competition, they must spend the aid they receive to the level that it allows them to comply with donors' conditions and also stay in power, whereas autocracies can stockpile as much aid as they receive while maintaining power.
The European Union, for instance, had set aid conditionality elements when it comes to its provision for sub-Saharan countries. After 1977's Uganda crisis, the E.U. decided not to remain neutral in situations where there are massive violations of human rights and democracy. Therefore, it imposed human dignity as a precondition for the provision of aid and, consequently, human development. Moreover, in 1995, the E.U. decided to declare the respect of democratic principles, rule of law and good governance as essential elements and that it could withdraw aid disbursements if recipients did not comply with its parameters.
The Case of Niger
With the return to power of President Tadja after the coup d'etat of 1999, Niger was able to normalize its relationship with the European Union and have a relatively successful political situation from 2005 to 2009. During those years, the government's opposition operated through the official channels and institutions and Niger experienced great levels of political and social stability.
Despite this, after President Tadja's efforts to remain in power caused an escalation of the political and social tensions, the E.U.-led talks failed and the party in power began to harass the opposition and media. In 2009, the E.U. decided to withdraw its support, which the coup d'etat of 2010 later followed. The return to a democratically-elected government in 2011 led to the return of the support that the E.U. gave as aid disbursements and, therefore, the effective use of the donor's ex-post aid conditionality that later contributed to Niger's democracy development.
After the new political transition, Niger received a consistent rating as a democracy based on the Polity IV scale. Since then, the country's political situation remains stable although tensions remain palpable. Now, although the country's most recent president, Mahamadou Issoufou, has had authoritarian tendencies, he is willing to step down from power and allow a new transition of government.
The Utility of Aid Conditionality
Studies have shown foreign aid's efficacy through conditionality regarding producing democracy development under certain situations. Regardless, donor countries and organizations should not be so quick to abandon these policies as they can positively impact a country's social and political environment. Therefore, all donors must understand in depth the different ways aid conditionality could affect policy outcomes in recipient countries based on highly complex situations where donors give foreign aid.
– Helen Souki
Photo: Flickr

https://borgenproject.org/wp-content/uploads/The_Borgen_Project_Logo_small.jpg
0
0
Frank Lopez
https://borgenproject.org/wp-content/uploads/The_Borgen_Project_Logo_small.jpg
Frank Lopez
2020-12-17 16:43:11
2021-02-23 16:43:31
Foreign Aid's Efficacy through Conditionality