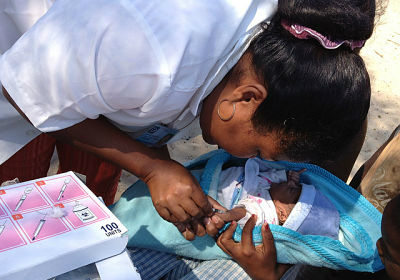 Off the coast of Southern Africa, a group of four volcanic islands called Comoros lies between northern Mozambique and northern Madagascar. Although the tropical islands are home to picture-perfect beaches, even tourism struggles to lift the poor country out of poverty. Life expectancy in Comoros remains relatively low, at just 64.2 years. Here are the top diseases in Comoros:
Lower Respiratory Infections
From an epidemiological perspective, lower respiratory infections typically include illnesses such as bronchiolitis, acute bronchitis, pneumonia and influenza. These infections manifest with symptoms such as a cough or asthma. Common in both adults and children, it is a cause of illness and death worldwide.
In 2015, it was reported that lower respiratory infections were the most deadly of the top diseases in Comoros and had been for the past ten years. Despite remaining the most lethal of the country's diseases, lower respiratory infections have become 26 percent less prevalent since the previous decade.
Diarrheal Diseases
Responsible for the deaths of roughly 525,000 children each year, diarrheal diseases are the second most common cause of death for children under the age of five around the world. As of 2015, the second most fatal type of disease of the past decade in Comoros was reported to be diarrheal diseases. Fortunately, diarrheal diseases have become 29.5 percent less prevalent since 2005.
Cardiovascular Diseases
Resulting from the buildup of plaque in the blood vessels, cardiovascular diseases are a leading cause of death worldwide. In 2015, cerebrovascular disease and ischemic heart disease were the third and fourth most fatal diseases in Comoros respectively. Unfortunately, since 2005, cerebrovascular diseases have become 4.2 percent more prevalent, and ischemic heart disease had become 5.4 percent more prevalent.
Since 2005, rates of lower respiratory infections and diarrheal diseases have decreased substantially in the country. However, the rate of cardiovascular diseases, a type of noncommunicable disease, has increased. With international assistance from the World Health Organization, a national health policy has been adopted for the years 2015 to 2024, and a health development plan has been adopted for the years 2015 to 2019. Comoros will continue to benefit from foreign aid until putting in an effective and functioning health system.
– Shannon Golden
Photo: Flickr