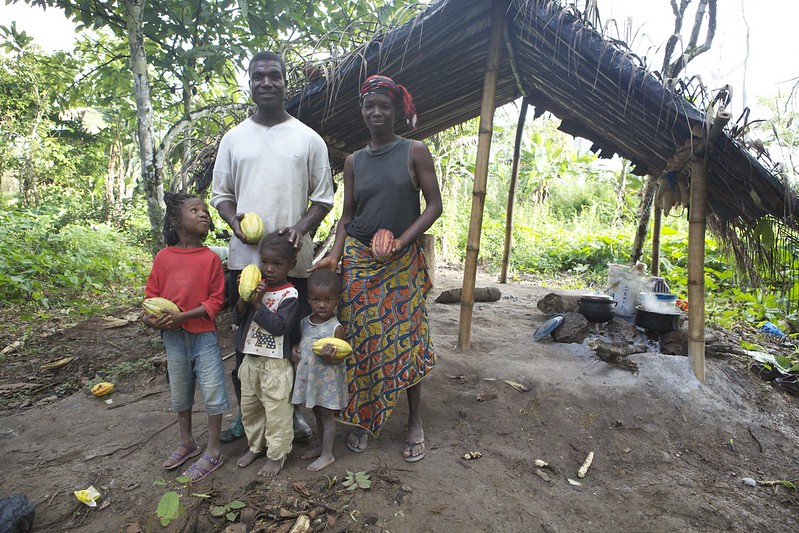 A product of cocoa, "chocolate is one of the most consumed food products" on Earth. According to Make Chocolate Fair, about "70% of the world's cocoa comes from West Africa." Despite chocolate's rising global popularity, there exists an ongoing conflict that casts light on the dark side of cocoa and the plight of West African cocoa farmers.
Rising Prices of Cocoa
Market researchers forecast that the global chocolate market would grow from its $137 billion market size in 2019 to $182 billion by 2025. Cocoa prices also rose on New York's Intercontinental Exchange (ICE) by 10% between October 2020 and October 2021.
Despite such massive growth, West African farmers may receive lower prices for their cocoa harvest in the upcoming year. In October 2020, chocolate companies were paying West African cocoa producers a price of 1,000 West African francs for a kilogram of cocoa. Today, the per kilogram "minimum guaranteed producer price" equates to 825 West African francs, amounting to just $1.45. The drop in prices could sink farmers into poverty, costing them as much as 20% of their income. The cocoa farmers, however, are taking a stand to protect their livelihoods and avoid the grips of poverty. Nations, groups and individuals are taking action to keep West African cocoa farmers out of poverty.
West African Cocoa Farmers Fight for Change
Looking Forward
West African cocoa farmers are continuing to take action against exploitation within the cocoa industry. Public opinion is also shifting, with a growing demand for chocolate that companies produce with social and environmental sustainability in mind. However, regardless of public opinion or the stance of industry giants, the cocoa farmers of West Africa continue to fight their way out of poverty.
– Richard J. Vieira
Photo: Flickr
https://borgenproject.org/wp-content/uploads/logo.jpg
0
0
Saiesha
https://borgenproject.org/wp-content/uploads/logo.jpg
Saiesha
2021-12-24 01:30:34
2021-12-09 08:10:55
The Plight of West African Cocoa Farmers