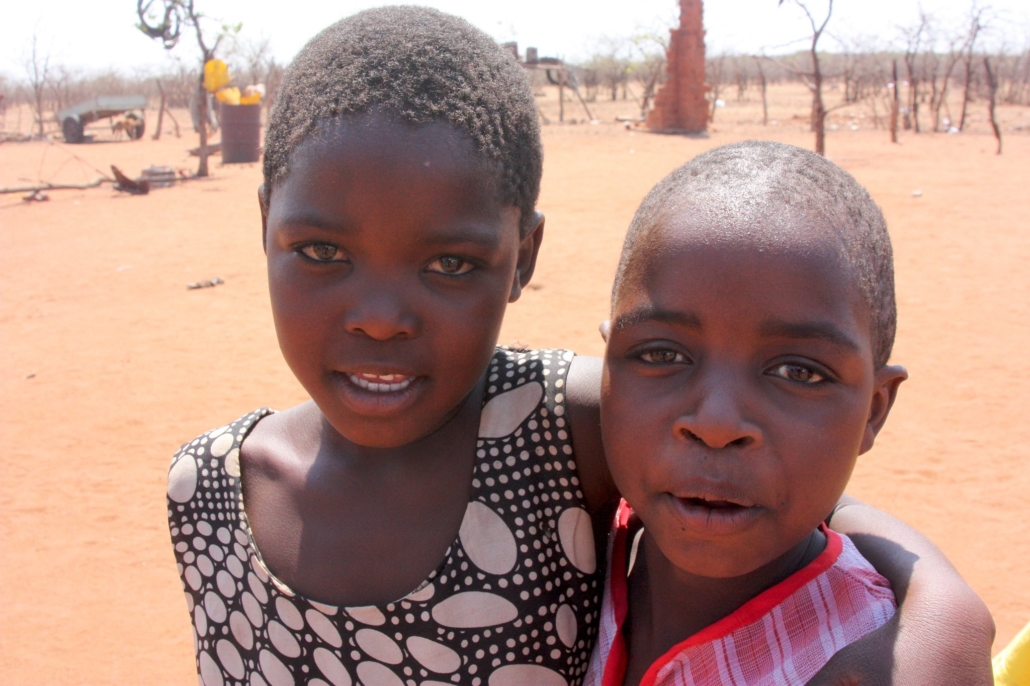 Child Marriage in Zimbabwe has been affected by the COVID-19 pandemic. Without schools functioning in person, children have less protection and experience more human rights violations such as child marriage and pregnancy.
Child marriage in Zimbabwe greatly predates the COVID-19 pandemic, suggesting that efforts to eliminate the practice will require a wide range of economic and cultural mitigation tactics rather than focusing solely on the eradication of the coronavirus.
Current Events
The topic of child marriage in Zimbabwe caught international attention recently when 14-year-old Memory Machaya died during childbirth. The practice is common in Zimbabwe's Apostolic Church and has led to an online petition entitled "justice for Memory Machaya" garnering nearly 60,000 signatures.
"Female persons are not seen as fully human, with individual rights, choice, right to control our own bodies," said Zimbabwean feminist activist Everjoice Win in a tweet on August 6, 2021 "The enemy is patriarchy, and the attendant systems within the state and religious institutions and wider society, which do not see us as humans."
Introduction to Child Marriage in Zimbabwe
Almost one in three Zimbabwean women are married by the time they turn 18. The practice most often occurs in the poorer regions of Mashonaland Central and Mashonaland West regions, where 50% and 42% of girls, respectively, marry as children, according to a 2014 UNICEF report. Despite the fact that the Zimbabwean Constitutional Court deemed the practice of child marriage as unconstitutional in January 2016, setting the minimum age for marriage at 18, child marriage in Zimbabwe persists.
What Drives Child Marriage?
The risks for child marriage in Zimbabwe have the potential to exist domestically but require unequivocal participation from healthcare providers. In a 2016-2020 healthcare plan, The Zimbabwe National Family Planning Strategy allowed 16-year-olds to receive contraception without parental consent. However, providers remain reluctant and child services are scarce.
Lack of education also drives child marriage in Zimbabwe. The same 2014 survey found that "the average age at marriage is 17.2 years for girls with no education and 23.6 for girls with more than a secondary education." Nearly half of 15- to 19-year-olds without a secondary education began having children compared to only one in five girls the same age who completed their secondary education.
Potential Solutions
UNICEF published a list of strategies that it plans to implement throughout Western and Central Africa to reduce child marriage. The organization cites the growing child population in Africa behind the urgency in their efforts.
The following practices will help UNICEF reduce child marriage in the year 2021:
Enable At-Risk Girls to Stay in School Through Secondary Education: UNICEF sees education as an opportunity for at-risk girls to develop vital life skills to make their own life choices and stand up for their rights. As this article previously mentioned, the rate at which girls marry depends on the presence or lack of secondary education.
Fuel Positive Opinions Regarding the Investment in Girls: Through community discussion, the opinions of whether to invest and value the lives of girls could help in promoting and implementing practices that limit or eliminate child marriage.
Provide Adequate and Affordable Health and Education of High Quality: Not only is the presence of education and health care important, but the quality is as well. Without providing affordable and effective health care and education systems, girls are at a greater risk of falling into the cycle of child marriage.
Promote Laws to Match "International Standards" and Ensure the Implementation of the Measures: An effective strategy could be to identify countries or regions with an anti-child-marriage framework and incorporate the successes of those systems in the context of Western and Central Africa.
Partner with Governments to Monitor Progress and Data: By utilizing the services of surveillance and relevant technologies of other countries, Western and Central African nations can adequately track progress to ensure that they are meeting set goals.
While the practice of child marriage in Zimbabwe has deep roots, the international community has taken notice and has a plan to reduce its prevalence. With increased empowerment and investment in young Zimbabwean girls, child marriage will soon enough become much less commonplace and eventually, experience eradication.
– Jessica Umbro
Photo: Flickr
https://borgenproject.org/wp-content/uploads/logo.jpg
0
0
Lynsey Alexander
https://borgenproject.org/wp-content/uploads/logo.jpg
Lynsey Alexander
2021-09-03 11:51:33
2021-10-26 03:07:16
Child Marriage in Zimbabwe