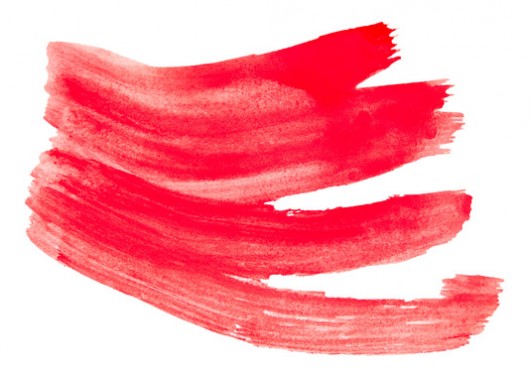 Eau Claire might be the 9th largest city in Wisconsin, but you could help make it the #1 most dedicated to eradicating global poverty. Sound like a challenge you're up to? Then check out volunteer opportunities with The Borgen Project, a national nonprofit made up of people just like you who are dedicated to making a lasting difference in the world.
Think you can't change the world from your couch? Well, think again. From your couch, on the bus, in the park, wherever you have a computer and an internet connection, you have the power to make a change with The Borgen Project.
The Borgen Project is currently hiring for the following national volunteer opportunities. With these positions, volunteering can be done from home.
Eau Claire Volunteer Opportunities
Advocate
Location: Nationwide (Telecommute Volunteer Role)
Salary: Unpaid
Duration: 3-months
Hours: 4-hours per week
This is a great entry-level volunteer position for someone looking to be part of The Borgen Project. Advocates can operate from anywhere in the U.S.
– Attend one (30-60 minute) national conference call every week (5PM PDT, 6PM MDT, 7PM CDT, 8PM EDT).
– Serve as an ambassador for the world's poor. Build awareness of the issues and ways people can help.
– Manage and implement fundraising campaigns.
– Represent The Borgen Project in your city. Attend events and engage people in the cause.
– Contact congressional leaders in support of key poverty-reduction programs.
Qualifications:
– Excellent overall communication skills: oral, written, presentation.
– Ability to self-manage and prioritize assignments.
How to Apply: To apply, send your resume to [email protected]
---
Regional Director
Location: Nationwide (Telecommute Volunteer Role)
Salary: Unpaid
Duration: 6-months
Hours: 4-6 hours per week
Regional Directors operate independently from home and maintain contact with The Borgen Project's Seattle office. Regional Directors sign a 6-month contract. The position is volunteer and is roughly 4-6 hours per week. Regional Directors attend a conference call every Monday evening. Regional Directors come from many diverse backgrounds, some of which include a news anchor, veteran, banker, teacher, relief worker, political staffer, sales manager, programmer, and college students.
Key Responsibilities:
– Attend one (30-60 minute) conference call every week with the President of The Borgen Project and Regional Directors from across the United States (5PM PDT, 6PM MDT, 7PM CDT, 8PM EDT).
– Meet with local congressional leaders and lobby for legislation that improves living conditions for those living on less than $1 per day.
– Mobilize people in your community to contact their congressional leaders to support poverty reduction legislation.
– Manage and implement fundraising campaigns.
– Build a network of people engaged in the cause.
– Serve as The Borgen Project's ambassador in your city.
Qualifications:
– Basic understanding of U.S. Politics and international development.
– Highly organized with the ability to prioritize multiple functions and tasks while managing their work time efficiently.
– Strong team player that loves to bring new ideas to the table.
– Ability to demonstrate frequent independent judgment with decisiveness.
– Excellent overall communication skills: oral, written, presentation
How to Apply: To apply, send your resume to [email protected]
Learn more about the Regional Director Program
---
Writer
Location: Nationwide (telecommute volunteer role)
Salary: Unpaid
Duration: 3-months
Hours: 10-15 hours per week
This is a 12-week, part-time volunteer role. The selected candidate will be able to work from home and pick their own schedule, but must meet weekly deadlines.
– Write 3 articles per week for The Borgen Project's blog and Magazine. Writing will focus on quality, but also improving search ranking.
– Assist with advocacy and fundraising.
Qualifications: Strong research and writing skills. Must be able to work independently and meet deadlines with very little supervision. Experience writing SEO friendly content is helpful, but not required.
How to Apply: To apply, send your resume and two writing samples to [email protected]
---
Youth Ambassador (High School Students)
Location: Nationwide
Salary: Unpaid
Duration: 3-months
Hours: 4-hours per week
This is a great volunteer position for high school students looking to get involved in politics, global development, and the good fight against global poverty. Youth Ambassadors can operate independently or in groups from anywhere in the U.S.
– Serve as an ambassador to your school and community for the world's poor. Build awareness of the issues around global poverty and ways people can help.
– Attend and hold events and engage people in the cause.
– Contact congressional leaders in support of key poverty-reduction programs.
– Create a club at school or in one's community to bring more people together in the battle for the underdog (suggested).
– Create a network of close friends and relatives to engage in The Borgen Project's cause through information and issue messaging.
Qualifications:
– Good overall communication skills: oral, written, presentation.
– Ability to self-manage and prioritize assignments.
– Commitment to advocating for global poverty reduction.
– Willingness to learn and a drive to succeed!
How to Apply: To apply, send your resume to [email protected]
https://borgenproject.org/wp-content/uploads/The_Borgen_Project_Logo_small.jpg
0
0
Borgen Project
https://borgenproject.org/wp-content/uploads/The_Borgen_Project_Logo_small.jpg
Borgen Project
2015-09-11 04:00:42
2017-03-15 20:06:34
Eau Claire Volunteer Opportunities