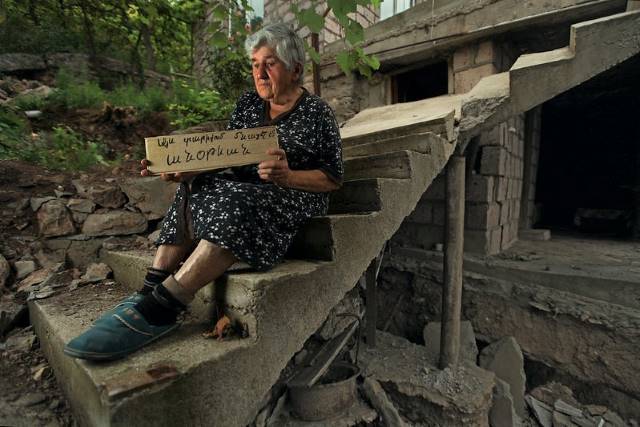 Armenia is not a country at peace. For the past three decades, tensions between Armenia and Azerbaijan have increased. As the border dispute turned deadly in September 2020, rumors emerged of potential involvement from outsider countries, such as Turkey and Russia. However, the country struggles with a concurrent problem. Elderly poverty in Armenia is a stifling issue in the country, which needs just as much attention.
The Current Crisis
In addition to a looming war, Armenians have suffered a vast diaspora. More Armenians live outside Armenia than inside the country. Armenians who live outside the country total anywhere from double to quadruple the number of those living within Armenia. The older generation is the main group still residing within the border. One reason is that older groups have fewer professional opportunities outside of Armenia, so they often stay put. This affects a large portion of society. More than a quarter of Armenia's population is older than 54 and one-half of this demographic is older than 65 years old.
The global recession of 2008 led to increased poverty rates across all demographics in Armenia. At that time, the rate of extreme poverty among Armenians older than the age of 65 was 2% and the rate of non-extreme poverty for this group was 29.5%. By 2017, the rate of extreme and non-extreme poverty had fallen for Armenians older than 65, but either increased or remained the same for Armenians between the ages of 50 and 59.
All of these crises leave the elderly in Armenia underserved. However, there are organizations fighting on behalf of this group.
Armenian Caritas
Armenian Caritas, a community-based NGO, operates in Shirak, Lori, Gegharkunik, Ararat and Yerevan. More than a third of its staff are volunteers and the organization's goal is to provide "social inclusion and care of the elderly."
Armenian Caritas uses a comprehensive method to address elderly poverty in Armenia. Since 1995, the NGO has taken a long-term approach to anticipating the needs of its clientele. Thus, it recognizes that by 2050, a quarter of Armenia's total population may be between the ages of 60 and 64.
Armenian Caritas focuses on providing "rehabilitative items," like crutches and moving toilets, to elderly patients. Similarly, it offers psychological and physical health care to patients with chronic diseases. These methods are part of a larger strategy of social inclusion.
Elderly Armenians represent a large and growing percentage of Armenia's domestic population. As such, Armenian Caritas works to ensure that elderly Armenians never experience marginalization. The organization shares its methodology of elderly care with Armenian medical colleges and institutions. In this way, elderly care is part of Armenian practice — the tradition of caring for its vulnerable and aging populations.
An End to Elderly Poverty
A solution to the border skirmish between Armenia and Azerbaijan will hopefully reach a resolution through international mediation and earnest peace talks between the belligerents. Since the economy is still recovering and has continued to focus on growth, the government must address the diaspora by providing opportunities to draw the younger generations back to the country. Amid all of that, the country must not forget about older Armenians. There is hope for an end to elderly poverty in Armenia. However, concerted, sustained efforts are necessary to address it.
– Taylor Pangman
Photo: Flickr
https://borgenproject.org/wp-content/uploads/logo.jpg
0
0
Yuki
https://borgenproject.org/wp-content/uploads/logo.jpg
Yuki
2020-12-23 07:30:06
2022-04-13 07:05:49
Elderly Poverty in Armenia: The Hidden Issue