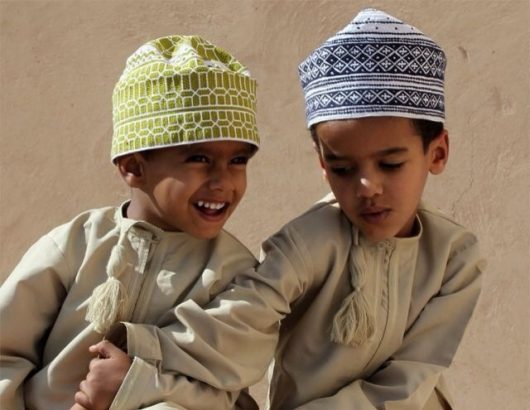 The road to and away from poverty is rarely an uncomplicated one. Poverty in Bahrain is one such nuanced phenomenon. The country officially reports that zero percent of people live below the poverty line, and the country excels in many social and political sectors. However, impoverished people do exist in Bahrain, albeit in small numbers. The following are nine important facts about Bahrain, concerning both its causes of poverty and its successes.
The Al Khalifa family created Bahrain in 1782 when they captured land from the Persians. Throughout the 19th century until independence in 1971, Bahrain existed as a British protectorate in an effort to ensure security over its lands.
Sheikh Hamad came to power in 1999. In 2002 he pronounced Bahrain a constitutional monarchy, changing his status from amir to king. Now, Bahrain has one of the best political participation systems in the Persian Gulf, with a well-balanced elected parliament.
Economically, the country once depended on oil reserves, but as those declined, petroleum processing and refining took on a more central role.
The attempt to diversify the economy lost footing, and now oil comprises 86 percent of Bahraini budget revenues. In 2016, low oil prices generated a budget deficit of $4 billion (14 percent of the nation's GDP).
Despite economic strife, Bahrain's unemployment rate is at a low of 5.3 percent.
The causes of poverty in Bahrain have spared education. Bahrain's education system is one of the best in the Persian Gulf, as it was the region's first country to create a public school system and allow females into all education levels. Education is free for all children in Bahrain.
Thanks to Bahrain's outstanding education system, the literacy rate is 95.7 percent of the total population.
Access to safe water and sanitation facilities is more than favorable. One hundred percent of the population has access to improved drinking water sources, and 99.2 percent of the population has access to sanitation facilities.
Women's rights in Bahrain are the most advanced in the Persian Gulf. Women have the right to run for public office, work alongside men in both the public and private sector and wear what they wish without restriction, such as wearing the veil.
If these facts say anything, it's that a country's poverty rate does not necessarily speak to the quality of basic human rights like education, water, sanitation, political participation and job security. A fluctuating oil industry is one of the main causes of poverty in Bahrain. However, with aluminum production, finance, construction, banking and tourism all gaining economic momentum, Bahrain may be within range of economic stability and a decrease in poverty.
– Sophie Nunnally
Photo: Flickr
https://borgenproject.org/wp-content/uploads/The_Borgen_Project_Logo_small.jpg
0
0
Borgen Project
https://borgenproject.org/wp-content/uploads/The_Borgen_Project_Logo_small.jpg
Borgen Project
2017-09-17 01:30:10
2020-06-29 17:07:21
Nine Facts For the Causes of Poverty in Bahrain