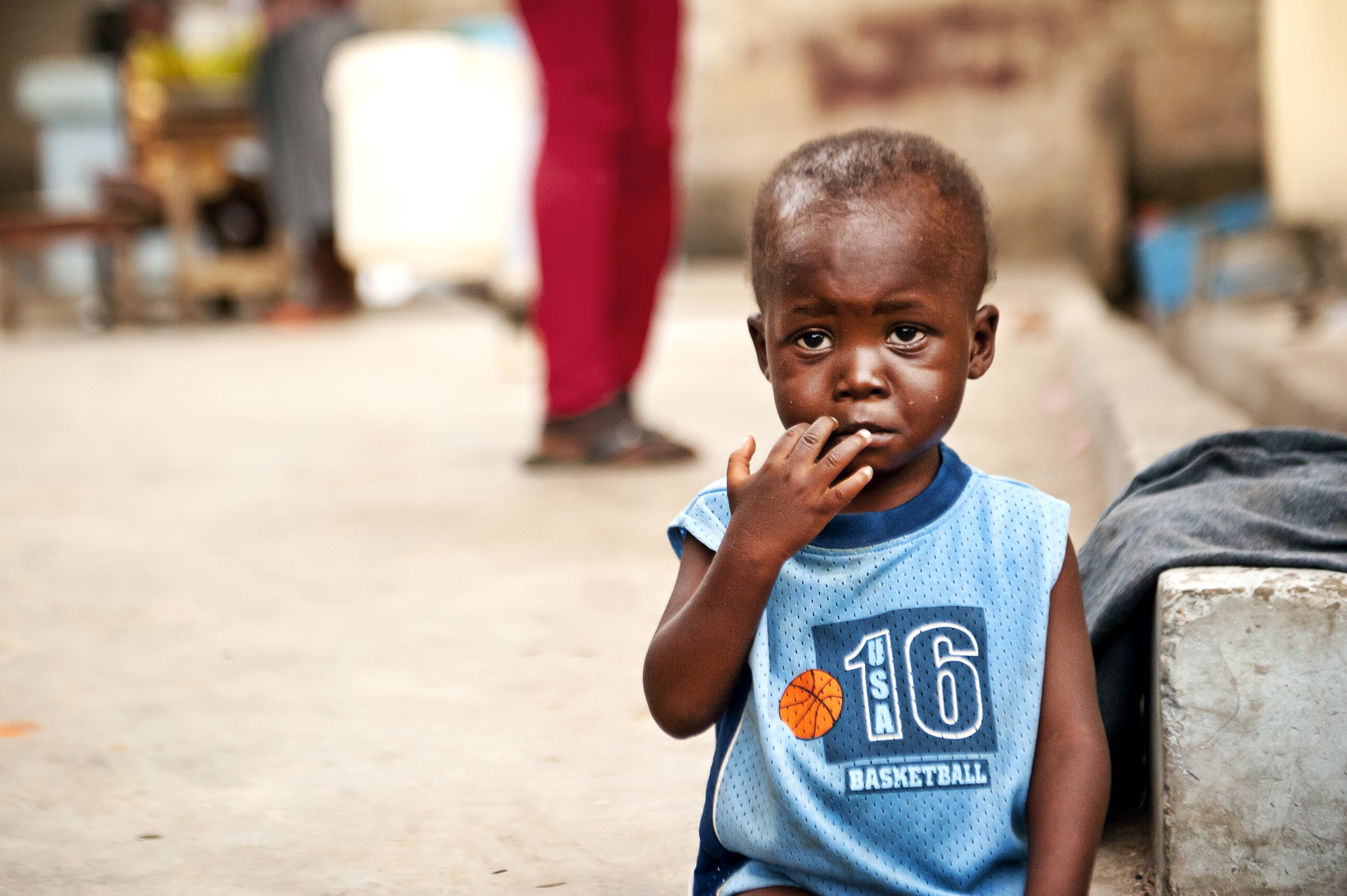 In Ghana, a country nestled in West Africa, 66 percent of children aged six months to five years have moderate to severe anemia. While other conditions may garner more publicity, anemia in Ghana is widespread and debilitating.
Anemia is a blood disorder with which there is an insufficient amount of red blood cells. Since red blood cells supply the entire body with oxygen, anemia affects multiple organ systems. Background anemia is the most common form of micronutrient deficiency; it affects "over a quarter of the global population."
Causes of Anemia
Although anemia in Ghana has several causes, a low intake of easily absorbable iron is a known leader. Other nutritional deficiencies, such as a lack of vitamin A, folic acid, vitamin B12 and zinc, also lower iron levels in the body.
In Ghana, the burden of anemia falls more heavily on women than men. Post-pubescent women are at increased risk for the condition due to monthly blood loss of menstruation. USAID studies find that 29 percent of women in Ghana are anemic.
Primary infections such as malaria, HIV/AIDS, tuberculosis, and those from parasites such as helminths can also lead to secondary anemia. According to UNICEF, 3.5 million people contract malaria every year in Ghana, making the country account for 4 percent of the global burden of malaria. Furthermore, UNAIDS reports that 330,000 people were living with HIV/AIDS in Ghana in 2018. The prevalence of these infections has increased the population's exposure to anemia.
Consequences of Anemia
According to Mayo Clinic, those who are anemic may experience fatigue, shortness of breath, dizziness and chest pain. Left untreated, anemia can cause premature birth in pregnant women, which often leads to infant mortality. Young people who experience anemia can have "irrevocable cognitive and developmental delays and exhibit decreased worker productivity as adults." Untreated severe anemia can additionally result in an irregular heartbeat, heart failure, and even death.
While the health ramifications due to chronic anemia are devastating, having a largely anemic population also has national economic consequences. For example, chronic fatigue from anemia in Ghana could mean an increase in lost workdays and diminished productivity at work. While these indirect costs can be difficult to quantify, they still deserve attention.
Preventing Anemia
To manage anemia in Ghana, the government is offering nutritional support through supplementation and education about iron-rich foods. However, it must also target the rise and persistence of these infections. A multi-focal approach has been and will continue to be necessary.
While the consumption of fruits and vegetables drastically lowers the risk of contracting anemia, generally, rural populations in Ghana have an increased risk of mild to severe anemia. One study suggests that women in urban areas consume more fruits and vegetables, which contributes to the lower incidence of anemia.
As mortality from malaria for children under five years of age has declined drastically from 14.4 percent in 2000 to 0.6 percent in 2012, so has the incidence of new HIV infections from its peak in the late 1990s. While the reduction in each of these primary infections is enough to celebrate, it also means a diminished risk of secondary anemia.
Ghana is hopeful. In 2014, the country achieved 93 percent iron-folic-acid (IFA) supplementation in pregnant women. This nearly ubiquitous IFA supplementation is a milestone because it will lead to less preterm labor and fewer neonatal disorders.
While this is by no means the end of Ghana's struggle with anemia, the country has made strides toward combatting primary anemia from nutritional deficiencies and secondary anemia from widespread infections like HIV/AIDS and malaria. The future appears positive for anemia in Ghana.
– Sarah Boyer
Photo: Flickr
https://borgenproject.org/wp-content/uploads/logo.jpg
0
0
Kim Thelwell
https://borgenproject.org/wp-content/uploads/logo.jpg
Kim Thelwell
2019-07-25 08:35:41
2019-11-14 12:47:25
Anemia in Ghana: Women and Children Bear the Brunt