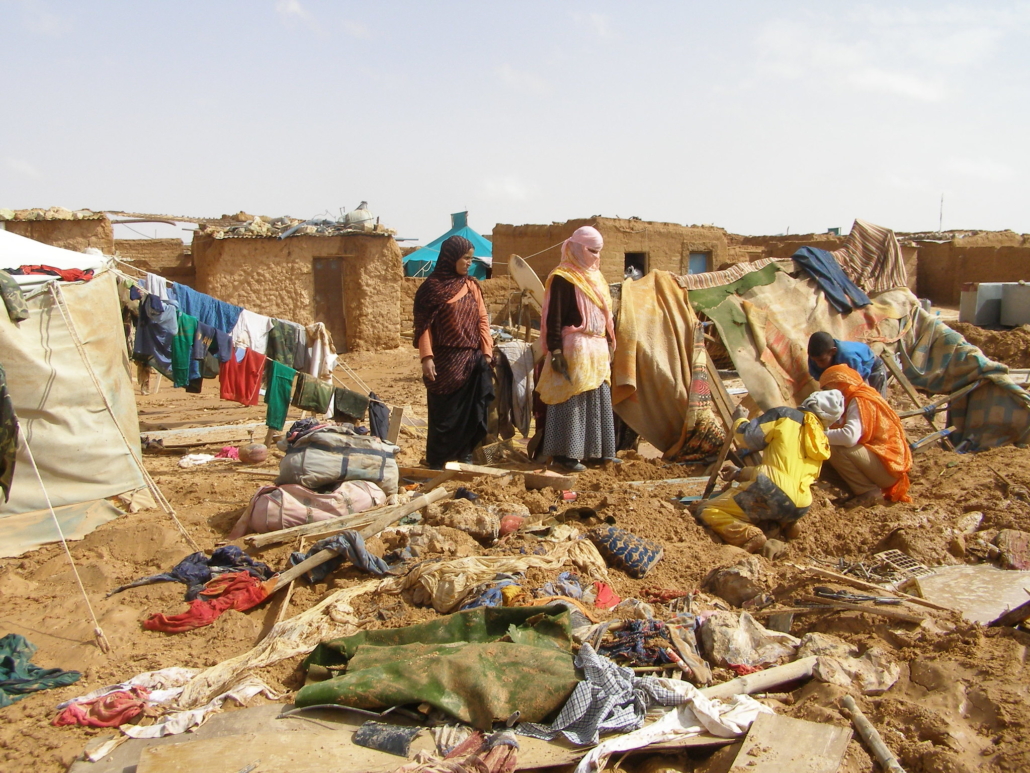 The COVID-19 pandemic has significantly impacted the global economy, leading to widespread job losses and a sharp decline in economic activity. COVID-19 has particularly hit the Middle East and North Africa (MENA) region. The impact of COVID-19 on poverty in Algeria has added to the country's economic and social challenges as it experienced a double shock due to a sudden fall in foreign revenues and recession-induced lockdown measures.
Algeria's Oil-Dependent Economy
Algeria's oil-dependent economy suffered a severe blow accounting for more than 95% of the government's budget. The economy has struggled due to years of falling global oil prices since 2014. Algeria heavily relies on oil and gas exports, rather than diversifying into other sectors, which made it vulnerable to the disruption of global trade due to COVID-19.
Before the pandemic, Algeria was already facing significant economic challenges, including high levels of youth unemployment that reached 26%, while women's unemployment rate was on the rise and widening the gender gap. Inequality and economic hardships led to nationwide strikes and protests.
Moreover, Algeria suffers from multidimensional poverty that affects all poverty dimensions: education, health, living conditions, unemployment and financial inclusion. A 2021 Economic Research Forum article said that despite laws that provide mandatory education for nine years and the health law that assumes that health care is free for all, Algeria still needs to achieve those objectives.
In addition, more than 75% of the population do not have access to either hot water, heaters, television or refrigerator, or access to the internet. In comparison, 60% of the population has no access to waste management and 43% of households have at least one child not registered in school.
Decrease in Economic Activity
The COVID-19 pandemic has compounded Algeria's economic challenges, leading to the closure of businesses, job losses and a sharp decline in consumer confidence, which resulted in a significant decrease in economic activity, exacerbating poverty levels in the country.
To curb the spread of the virus, the Algerian government implemented curfews and mandatory closing times for businesses. However, these measures disproportionately affected low-wage and informal workers who could not work remotely and lacked job security.
The Algerian Government's Measures
In response to the COVID-19 pandemic's impact on poverty in Algeria, the government has taken several measures, including providing financial support to small and medium-sized enterprises, food subsidies and cash transfers to the most vulnerable populations.
It also launched a major vaccination campaign to reach 70% of the population and mitigate the impact of the pandemic on the economy, according to the Middle East Institute (MEI). The success of this vaccination drive was critical in restoring consumer confidence and kickstarting economic growth in the country, thus, decreasing the poverty rate and its effects. In April 2021, the International Monetary Fund (IMF) classified Algeria as a "slow inoculator" in its regional economic index, indicating that the country was lagging in its vaccination efforts.
The government fully funded a massive program to ensure vaccine accessibility to all residents. It has also "prioritized health care workers, vulnerable people and police officers" first to receive the SARS-CoV-2 vaccines. The government should test its health system periodically to improve operational abilities and evaluate its financial system to ensure adequate reimbursements, which will equip the country with a better capability to mitigate the impact of COVID-19 on poverty in Algeria.
NGOs That are Helping
NGOs in Algeria have also played a crucial role in supporting the health care system to provide lifesaving care to Algerians. In August 2022, the Algerian Medical Network launched a fundraising campaign to purchase medical equipment and hospital supplies as the country faced a surge in COVID-19 cases.
Nas Al-Khair, a local NGO operating in northwestern Algeria, launched a campaign to spread awareness, distribute masks and sanitizers and deliver food to residents safely to mitigate the spread of COVID-19 and its effects on the community.
Despite the challenges Algeria's economy faces before and during the pandemic, there are signs of a slow recovery and these measures have helped to alleviate the impact of COVID-19 on poverty in Algeria. However, the economic outlook remains uncertain and challenging as pre-pandemic vulnerabilities persist. The IMF has highlighted the need for Algeria to address its declining energy revenues and support the private sector to ensure sustainable economic growth. The Algerian government has implemented plans to tackle these challenges and promote economic recovery.
– Nisan Ahmado
Photo: Flickr

https://borgenproject.org/wp-content/uploads/logo.jpg
0
0
Jennifer Philipp
https://borgenproject.org/wp-content/uploads/logo.jpg
Jennifer Philipp
2023-03-11 01:30:55
2023-03-08 14:50:23
The Impact of COVID-19 on Poverty in Algeria