Carbon Pricing the Cornerstone of Climate Policy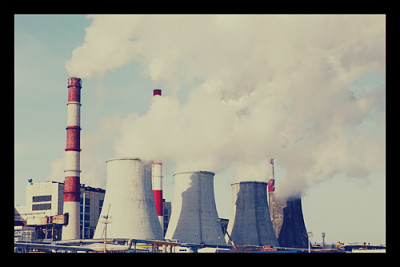 Countries should make carbon pricing the cornerstone of climate policy, said The Organization for Economic Cooperation and Development on Oct. 10. Carbon markets are about 94 percent cheaper at cutting greenhouse gases than renewable subsidies paid to power producers, according to a new OECD.
OECD Secretary-General Angel Gurria said that global energy systems need to transform if countries hope to limit climate change to the agreed-upon 2ºC temperature increase. Gurria urged for a coherent approach to carbon pricing, to facilitate the gradual phase-out of fossil fuel emissions.
"Whatever policy mix we put in place, it has to lead to the complete elimination of emissions to the atmosphere from fossil fuels in the second half of the century," Gurría said. "We don't need to see zero net emissions tomorrow, but we will need to be on the pathway."
According to Bloomberg, the OECD said that countries need to assess the cost-effectiveness of their climate-protection plans, and take an inventory of policies that price carbon directly.
"What we are describing here is a growth story," Gurria said. "Going down the high-carbon route will destroy growth."
The OECD's report said that governments need to "ensure that carbon pricing is sufficient to achieve climate goals and that other policies are well-aligned with these goals."
According to Renew Economy, this 94 percent price cut is about 17 times cheaper than paying power generators renewable energy subsidies. The OECD conducted an analysis of 15 countries that showed once again that carbon markets have the power to fight climate change and fund clean energy.
The report analyzed the following countries:  Australia, Brazil, Chile, China, Denmark, Estonia, France, Germany, Japan, Korea, New Zealand, South Africa, Spain, the United Kingdom, and the United States.
Renew Economy said this list "covers nearly every potential energy market" – there are countries on that list that have high renewables, are fossil fuel dependent, have developed economies, have struggling economies, as well as those with experience in the carbon market and those who are just beginning to learn.
The OECD said that reducing fossil fuel emissions isn't enough. We must strive to eliminate them as completely as possible, Gurria said in a blog post on Oct. 9.
"Carbon dioxide is a long-lived gas: almost half the CO2 emitted this year will still be around 100 years from now," Gurria said. "Carbon dioxide concentration, and its warming potential, will therefore increase over time, unless the rate of accumulation falls to zero."
Renew Economy writer Silvio Marcacci said that carbon markets are "pouring money into energy efficiency, climate mitigation, and renewable energy products across the world."
About 60 carbon pricing systems are currently being used or being developed.
– Alycia Rock
Sources: Clean Technica, OECD, Bloomberg, Renew Economy
https://borgenproject.org/wp-content/uploads/logo.jpg
0
0
Borgen Project
https://borgenproject.org/wp-content/uploads/logo.jpg
Borgen Project
2013-10-16 06:51:17
2017-02-15 10:46:47
Carbon Pricing the Cornerstone of Climate Policy