Biogas, a Renewable and Sustainable Energy Source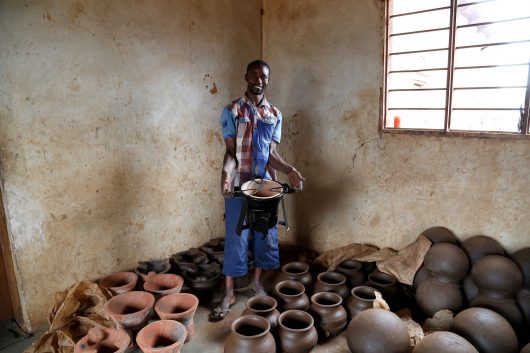 A rise in population and an increase in new industries has created a demand for energy that Pakistan has been unable to handle. At its peak, the deficit in electricity was over 40% of the national demand. Despite having several energy sources including natural gas, hydroelectricity and coal, more than 140 million Pakistanis do not have access to electricity. Scientists are studying several solutions including biogas, a renewable and sustainable energy source.
The demand for the most utilized sources of energy — oil and gas — outweigh the supply. According to the Oil and Gas Development Company, Pakistan's oil supply will be depleted by 2025 and natural gas will be depleted by 2030. Climate change and droughts have endangered the supply of hydroelectricity as well.
According to Muhammad Shahbaz Sharif, Punjab Chief Minister, Pakistan's energy crisis is responsible for a massive loss in both the industrial and agricultural sectors. To meet growing demands, it is necessary to explore other possible power sources.
Biogas, a renewable and sustainable energy source, could be the answer to the energy and agriculture crisis. Being an agricultural country, Pakistan has a substantial number of cattle that produce a huge amount of waste. This waste could be used to generate electricity while also eliminating the waste disposal problem. Animal manure, industrial waste, agricultural residue and kitchen waste can all be converted to biogas and used to produce electricity.
Pakistan's bio-gas technology company, PAK-Energy, has installed seven biogas tanks in Lahore and plans to install over 25,000 more in the next 3 years. Access to clean-burning fuel can reduce health problems, environmental degradation and poverty. Moreover, farmers can use bio-fertilizer as organic fertilizer.
Other projects include a plan for renewable energy sources — wind, solar and biogas — to provide at least five percent of the total commercial energy supply by 2030. Ultimately, officials are hopeful that at least 2.5% of energy will come from renewable and sustainable sources.
– Mary Barringer
Photo: Flickr
https://borgenproject.org/wp-content/uploads/The_Borgen_Project_Logo_small.jpg
0
0
Borgen Project
https://borgenproject.org/wp-content/uploads/The_Borgen_Project_Logo_small.jpg
Borgen Project
2017-03-06 01:30:18
2020-05-22 12:40:46
Biogas, a Renewable and Sustainable Energy Source