Name: Ayusha Gautam
Location: Stamford, Connecticut
Role: Political Affairs Intern
Fundraising Goal: $500
How did you get interested in global issues? The world's problems are everyone's problems. It is our responsibility, as citizens who elect leaders to represent them, to use the power we have to influence change about an issue important to us. I was born in Nepal, one of the poorest countries in Asia, and I have witnessed the cruel treatment and effects of poverty. Now that I live in a nation that allows me to have the power to cause great change, I am obligated to do so.
Why are you volunteering your time to serve the world's poor? Poverty is an issue very close to my heart. I can sympathize with those in need, and I feel that I have a moral duty to advocate and help.
Any interesting tidbits to share?

Spent over 300 hours volunteering at the local Food Bank and Person-to-Person, and organization that provides the unstable with basic needs to then reach stability.
President of the Interact club, a stem of Rotary International
Won a National Community service Merit award from United Nations Association
Enjoys reading
Loves the environment
My Compassion/Humility List
I will do the following for any friends and family who donate in my honor.
For $35, I will cook an authentic Nepalese dinner.

For $20, I will give you a quarter of the profits from my lemonade stand.
Support Ayusha's Fundraising Campaign

* To ensure they receive recognition, please enter the name of the person you are donating on behalf of above.
The Borgen Project is a 501 (c) (3) nonprofit organization. All donations are tax-deductible to the fullest extent allowed by law. For more information, please contact [email protected] or (206) 414-1032.
To Donate by Mail:
The Borgen Project
1416 NW 46th Street, Suite 105 PMB 145
Seattle, WA 98107
Visit The Borgen Project!
To arrange a tour of the office, please email:
[email protected]
4818 14th Ave NW, Suite 7, Seattle, WA 98107
"Having made tremendous strides on behalf of impoverished families throughout the world, I applaud The Borgen Project for its tireless commitment to ending global poverty. Through strategic advocacy and public education, you are helping to shape U.S. policy for the betterment of mankind. We are proud to be home to visionary groups like The Borgen Project. You represent the best of who we are as a state and as a people – insightful thinkers, proactive leaders and inspiring problem-solvers, who are committed to redefining what is possible and, ultimately, to changing the world."
– Gov. Jay Inslee (WA)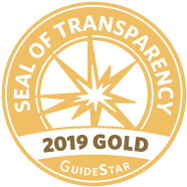 The Borgen Project received the Gold Star Seal of Transparency from GuideStar, the world's largest source of information on nonprofit organizations. Read the entire GuideStar profile of The Borgen Project.