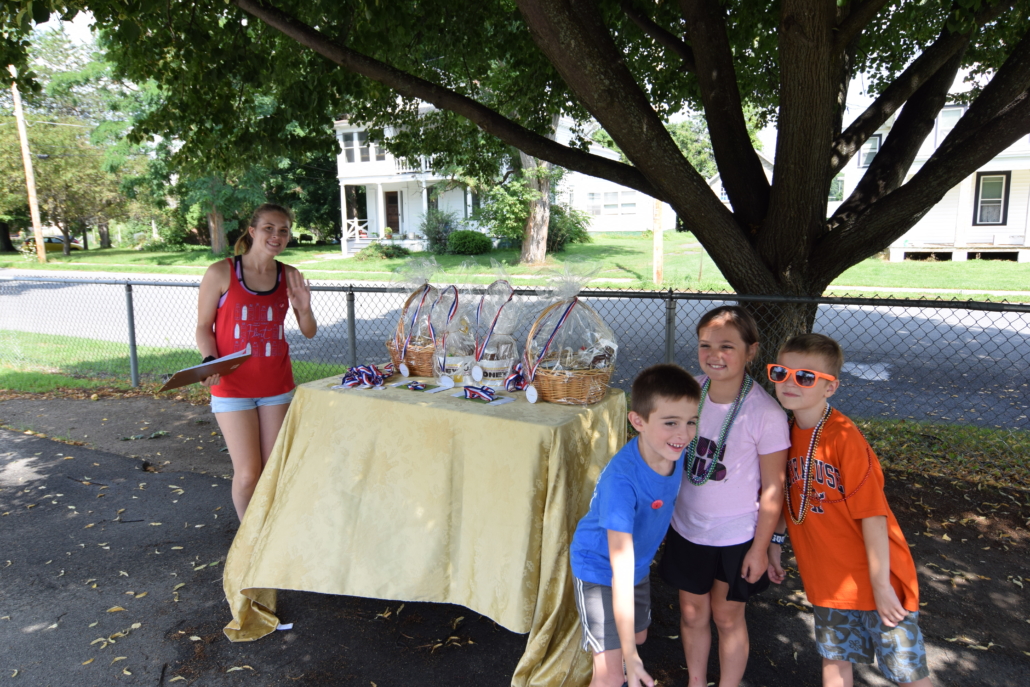 Name: Annabel Gregg
Location: Greenwich, NY
Position: Advocate
Fundraising Goal: $1,000
How did you get interested in global issues?
As I've grown older, I've noticed that privilege can sometimes be a tool. I have grown up in a small town with a loving, supportive family, and I have never had to worry about whether or not there will be food on the table. I have realized that I can use my privilege – my social standing, my knowledge, my compassion, my drive, and my socioeconomic status – to make a difference in the world around me. I've become actively involved in both local and national political and social issues, whether that be volunteering at my local food pantry, organizing protests at my school against gun violence, or campaigning for national climate change legislation. My desire to help those around me has made me a globally conscious and impassioned citizen.
Why are you volunteering your time to serve the world's poor?
I have realized that my main life goal is to make the world around me a better place, on any level possible. I believe working with The Borgen Project is the most direct way to make a change, and fight for the often overlooked "little guy."
Any interesting tidbits to share?
In the current political climate, I know that almost everyone is looking for a way to change the world around them. Donating to The Borgen Project is the easiest way to ensure that your donation is going directly to the people advocating for change and fighting to end extreme poverty around the world.
My compassion/humility list:
I will do the following for any friends or family who donates in my honor…
1. I will send anyone who donates $50 or more a hand-poured beeswax candle that I make from my home!
Support Annabel's Fundraising Campaign
* To ensure they receive recognition, please enter the name of the person you are donating on behalf of below.
The Borgen Project is a 501 (c) (3) nonprofit organization. All donations are tax-deductible to the fullest extent allowed by law. For more information, please contact [email protected] or (206) 471-4148.
To Donate by Mail:
The Borgen Project
1416 NW 46th Street, Suite 105 PMB 145
Seattle, WA 98107
Visit The Borgen Project!
To arrange a tour of the office, please email:
[email protected]
4818 14th Ave NW, Suite 7, Seattle, WA 98107
Donate with Phone Apps: Cash App ($BorgenProject) or Venmo.
"Having made tremendous strides on behalf of impoverished families throughout the world, I applaud The Borgen Project for its tireless commitment to ending global poverty. Through strategic advocacy and public education, you are helping to shape U.S. policy for the betterment of mankind."
– Gov. Jay Inslee (WA)
The Borgen Project has earned the GuideStar Exchange Seal for commitment to transparency.