Name: Amber Amir
Location: London, UK
Role: Political Affairs Team member
Fundraising Goal: $$500
How did you get interested in global issues?
My interest in global issues began when I heard about Brexit. I have always been interested and had an opinion in political affairs as it was often a discussion I had with friends/family but Brexit really kickstarted my interest, in terms of actually researching politics and trying to understand from an objective point of view what was happening. After that, I read the news every day and I still do. At the time of covid, this interest grew even more because I noticed the inequality across countries in handling the pandemic. I noticed how certain nations were able to combat covid more quickly, and how this was greatly correlated to levels of wealth. I have always been keen to learn why certain countries have more privelege and wealth than others – what makes each country different? and how do these distinctions affect levels of wealth and wealth inequality? Consequently, I developed an interest in development economics and I now study Economics and Politics at university in the hopes of understanding this further.
Why are you volunteering your time to serve the world's poor?
I chose to volunteer to help the world's poor because I wanted to work towards a certain purpose. Coming from a poorly developed country, Pakistan, I often heard about and saw first-hand the effects of poverty and how many issues are caused by it. By solving this one issue, a casacade of positive effects can occur and I would love to be a part of those! That is exactly why I wanted to work for the Borgen Project.
Any interesting tidbits to share?
I love to bake and cook, especially after covid because I was bored during lockdown and took up an interest in the kitchen. I am also a massive marvel and Harry Potter fan and I have probably watched the movies a hundred times or more, over the course of my life. I love rewatching all of the Harry Potter movies, especially during the colder seasons (which in the UK is basically always). A random fact about me is that when I was in secondary school, I wrote a letter to the then Prime Minister, David Cameron, about the issue of child labour. This was because we studied a book in school called 'Iqbal' and it opened my eyes to the issue of child slavery, and how it still unfortunately existed today. I have never really forgotten that story as it was truly heartbreaking to read about. When I was younger, I did not read many fiction books so this was one that really spoke to me. Since then, however, I have continued to read and have developed a passion for reading, especially thrillers!
My Compassion/Humility List
I will do the following for any friends and family who donate in my honor.
• cook a family dinner for £50
Support Amber Amir's Fundraising Campaign, ensure you enter their name in the 'Write a note' box when you donate
The Borgen Project is a 501 (c) (3) nonprofit organization. All donations are tax-deductible to the fullest extent allowed by law. For more information, please contact [email protected] or 206-471-4148.
To Donate by Mail:
 The Borgen Project
2661 N Pearl St., PMB #442
Tacoma, WA 98407
Visit The Borgen Project!
To arrange a tour of the office, please email:
[email protected]
708 Broadway Suite 201, Tacoma, WA 98402
"Having made tremendous strides on behalf of impoverished families throughout the world, I applaud The Borgen Project for its tireless commitment to ending global poverty. Through strategic advocacy and public education, you are helping to shape U.S. policy for the betterment of mankind. We are proud to be home to visionary groups like The Borgen Project. You represent the best of who we are as a state and as a people – insightful thinkers, proactive leaders and inspiring problem-solvers, who are committed to redefining what is possible and, ultimately, to changing the world."
– Gov. Jay Inslee (WA)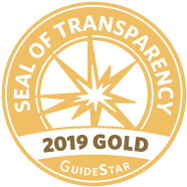 The Borgen Project received the Gold Star Seal of Transparency from GuideStar, the world's largest source of information on nonprofit organizations. Read the entire GuideStar profile of The Borgen Project.