Aid Effectiveness in South Sudan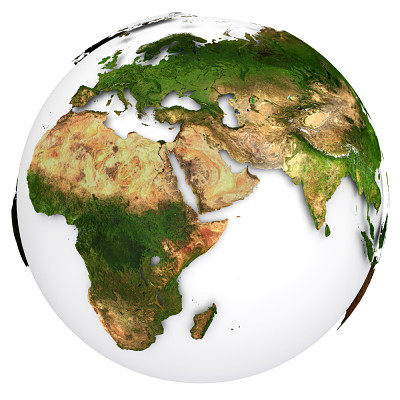 South Sudan is looming on the edge of a civil war. An ugly political dispute between President Salva Kiir and former Vice President Riek Machar is at the heart of the fighting, but it is also fueled by endemic poverty and tribal warfare. The United States is especially vexed because of the $1.8 billion in aid it has given to South Sudan since 2011, and also because it has been South Sudan's champion to the international community.
The pressing goal at the moment is galvanizing a ceasefire so that negotiations can take place. US National Security Advisor Susan Rice has been pressuring both Kiir and Machar to agree to an immediate ceasefire. Machar has voiced that he would not agree unless detainees held by President Kiir were released, but Rice has dismissed Machar's misgivings as petty considering the continuing lives lost due to the ongoing conflict.
On a positive note, the US has convinced the UN Security Council to mobilize nearly six thousand more peacekeepers to South Sudan. However, this has not proven to be enough, and in what seems like a last-ditch effort, Secretary of State John Kerry has threatened to pull US assistance and diplomatic support from South Sudan, unless Kiir tries to curb his forces. As things stand now, US aid is being underutilized since constant fighting prevents access by aid workers and ultimately undermines aid effectiveness. The conflict has become so violent that the United States is considering military intervention.
Before attempting military intervention, the US will use targeted sanctions in order to pressure both of South Sudan's senior leaders into submission. The possible sanctions would involve freezing US assets of the leaders and banning their travel to the United States. The prosecution of war criminals is also crucial in breaking the sense of impunity that enables these atrocities to continue.
Although all odds seem to be against them, Sudanese refugees from the state of Blue Nile offer a bright spot in an otherwise dark and violent story. When aid agencies in South Sudan pulled out due to the growing danger of warfare, these refugees stepped in to take over the responsibility of running the refugee camps, including protecting the resources provided by the UNHCR and keeping water pumps in working order.
Despite close proximity to the fighting, Adam Ilmi, UNHCR's head of operations in Bunj, says that the morale of his staff is high, and UNHCR's partner, the World Food Program, has ramped up its food rations. Aid provided by the United States may have given South Sudan a chance at greater peace and prosperity with enough time and stability. Unfortunately, war eats up everything in its path and no amount of money can stave off the destruction wreaked by constant fighting. The story of South Sudan thus far, is not an example of the ineffectiveness of aid, but rather of the overwhelmingly ruinous power of warfare.
– Jordan Schunk
Sources: AllAfrica , The Daily Beast, Post Bulletin , Reuters
Photo: Guardian LV
https://borgenproject.org/wp-content/uploads/logo.jpg
0
0
Borgen Project
https://borgenproject.org/wp-content/uploads/logo.jpg
Borgen Project
2014-02-04 20:47:20
2017-12-04 12:33:44
Aid Effectiveness in South Sudan