Name: Agnes Wang
Location: Scotland, United Kingdom
Role: PR/Marketing Team Member
Fundraising Goal: £400
How did you get interested in global issues?
My previous internship in the French Consulate General of Canton allowed me to be engaged in an intergovernmental project, namely Franco-Chinese Month of the Environment. This experience made me realise my interest in promoting global sustainability through governmental cooperation.
Why are you volunteering your time to serve the world's poor?
The slogan of The Borgen Project is "We fight for the underdog" while its introduction video's background music is "Dogs day are over" . This design/coincidence was actually one of the first reasons that encouraged me to join the team: It would be great to join the quest of making the world a better place with a team that actually cares for every detail in the world.
Fundraising Plan

This fundraising is through a Chinese dancing busking! This activity is supported by the Chinese Dancing Society of the University of Edinburgh!
Members of the society will perform traditional and wonderful Chinese dances. We will try our best to deliver a great performance but we do need your support to make this fundraising endeavor a success !!
The donations will be used to:
Support the fight against the global poverty

Cover the basic expenditure of busking (including sound equipment and rehearsal venue rental )
SO COME ALONG AND SEE US DANCE ON ROYAL MILE AT 3PM ON THE 21st and 28th OF MAY!!
All members are performing 100% voluntarily. Some of them are committing their last weekend in Edinburgh before going back to China to dance; Some of them are squeezing their last free minute during the overwhelming exam week to support the event; Some of them are rehearsing their solo dances even during their holidays.
Most importantly, none of them have met me in person before this fundraising event. However, most of them signed up for the event within one hour after they heard about my proposal. Here, I want to express my sincerest gratitude to all the great and passionate acts: Thank you for making dancing the force to fight global poverty.
List of acts:
魏江霖 Jianglin Wei
康笛 Di Kang
刘逸卉 Yihui Liu
刘诗琦 Suzie Liu
郑心儿 Christy Cheng
柴翊平 Yiping Chai
刘子曈 Zitong Liu
毛依田 Yitian Mao
吴晓雪 Xiaoxue WU
袁雨薇 Olivia Yuan
伍佳淇 Jiaqi Wu
徐阔 Kuo Xu
胡亦洋 Yiyang Hu
张钰 Yu Zhang
To support Agnes Wang's Fundraising Campaign, as you make your donation, click on '+ Donating on Behalf of' and enter their name.
Direct Bank Transfer:
To transfer funds directly to our bank account, from a UK bank account, at no cost, please use the details below:
Account holder: The Borgen Project
Sort code: 23-14-70
Account number: 62555851
IBAN: GB56 TRWI 2314 7062 5558 51
Donate with Popular Phone Apps:
Cash App ($theborgenproject) or Venmo.
"Having made tremendous strides on behalf of impoverished families throughout the world, I applaud The Borgen Project for its tireless commitment to ending global poverty. Through strategic advocacy and public education, you are helping to shape U.S. policy for the betterment of mankind. We are proud to be home to visionary groups like The Borgen Project. You represent the best of who we are as a state and as a people – insightful thinkers, proactive leaders and inspiring problem-solvers, who are committed to redefining what is possible and, ultimately, to changing the world."
– Gov. Jay Inslee (WA)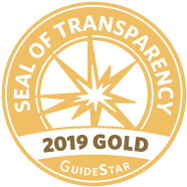 The Borgen Project received the Gold Star Seal of Transparency from GuideStar, the world's largest source of information on nonprofit organizations. Read the entire GuideStar profile of The Borgen Project.