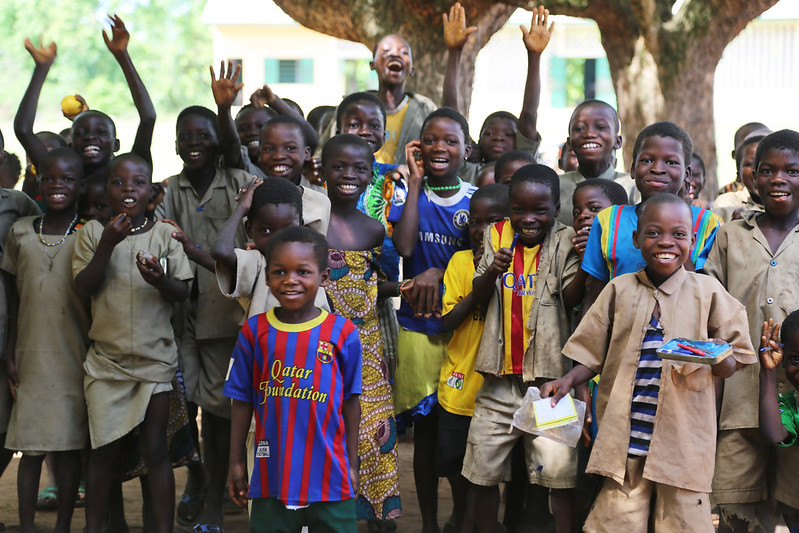 2020 brought many different changes to the country of Togo. Since Togo is located in West Africa, its economic sector is heavily reliant on agriculture. However, drought and wildfires have unfortunately made a grave impact on this sector. Due to a disputed Presidential election, Togo has received a substantial amount of refugees seeking safety from political backlash and violence. With the addition of the COVID-19 outbreak, the country now finds itself in a very tight position. On the brighter side, the country recently elected its first female Prime Minister, who aims to take immediate economic action. This historic event occurred at a crucial time, as the Togolese government recently made a substantial investment in crop refining and mineral excavation.
Political Violence in the Ivory Coast
Political violence has plagued many different regions throughout recent history, and southern Africa is no exception. On November 9, Côte d'Ivoire held its Presidential election, and Alassane Ouattara won his third term in a row.
However, the public rejected the results. Before the election, President Ouattara publicly stated that he would not seek reelection after previously serving 2 consecutive terms. In response, social pressure quickly mounted and heavy acts of violence began to spark.
This left over a dozen citizens dead and many wounded. Out of concern for their safety, thousands of Ivorian citizens made a mass exodus into nearby countries by seeking asylum. One of these nations is Togo. Of the hundreds of refugees that have come to Togo, most have been women and children. With added strife from the pandemic, neighboring countries have been gracious in allowing their borders to remain unclosed. Additionally, there has been an expected food shortage looming due to COVID-19, making the situation even more dire. With more citizens expected to arrive daily, imperative emergency plans are being planned and put into place.
Togo's First Female Prime Minister
As the Ivory Coast held its annual Presidential election, Togo held its election 711 kilometers to the east. The political outcomes of each of these elections had polarizing results. History was made in the 60-year-old country of Togo, as Victoire Tomegah Dogbe was appointed as their first female Prime Minister. Dogbe is not new to the world of politics and has built an admirable reputation in the Togolese government. She has a strong track record by working in numerous areas for the current President of Togo.
Perhaps one of Dogbe's most important characteristics is that she understands the struggles of those in poverty. She has put in time with the United Nations Development Programme (UNDP) and has strong ties with youth employment creation and poverty reduction efforts. Dogbe's landmark victory has been long overdue since social resentment has been building toward Togo's re-elected President, Faure Gnassingbe. Gnassingbe held the Presidential title since 2005 and has faced severe criticism for his failure to repair the country's damaged economy. He faces backlash for alleged acts of political corruption and social brutality. Many are eager to see the positive difference that Dogbe's reform policies will ideally bring to the country. They expect her to use hands-on strategies to help combat the country's severe lack of equal opportunity.
Possibility for Economic Development
There is now a possibility for real substantial economic development. This possibility emerges from the formation of a new investment deal for the agriculture and mineral utilization industry. Togo is currently executing a planned strategy for natural resource development (PND), which began in 2018 and is scheduled to last until 2022.
PND is poised to use the strengths and resources of what comes naturally to the people of Togo: agriculture. Landmass for agriculture and farming accounts for almost ¾ of Togo's area, and over half the people rely on it for sustainable jobs. In April, Fdiintelligence.com sat down with Togo's agricultural minister, Noël Kotera Bataka, to discuss further details of the project. Noel optimistically stated, "the agricultural sector represents the greatest potential in terms of business opportunities and rapid job and wealth creation, particularly for young people and women." Local farmers will greatly benefit from this this economic investment. Evidently, they will have many new opportunities to become involved in in the agricultural production process.
In the area of mineral excavation, Togo owns just under 60 tons of raw phosphate, a key ingredient for crop nutrition and various electronics. In late 2019, Dangote Group, a company from Nigeria, decided to move forward with putting $2 billion in capital towards the construction of a phosphate refining facility. Other foreign investors have also come on board for new business ventures in the form of a planned cement refinery and organic fabric creation.
Optimism Towards a Better Future
The new agricultural industry business venture is an ascending step for equal prosperity for the people of Togo. While there is much still to be reconciled in the social and political areas of southern Africa, Victoire Dogbe's victory is sure to set a new precedent for gender equality in African politics. As the first female Prime Minister, Dogbe has a unique opportunity to demonstrate her humanitarianism by providing assistance and aid to political refugees. This landmark of history will hopefully encourage future girls and women to follow their ambitions.
– Minh-Ha La
Photo: Flickr 
https://borgenproject.org/wp-content/uploads/The_Borgen_Project_Logo_small.jpg
0
0
Kim Thelwell
https://borgenproject.org/wp-content/uploads/The_Borgen_Project_Logo_small.jpg
Kim Thelwell
2021-01-24 01:30:44
2021-01-25 05:10:10
Togo's Evolving Government and Future Optimism