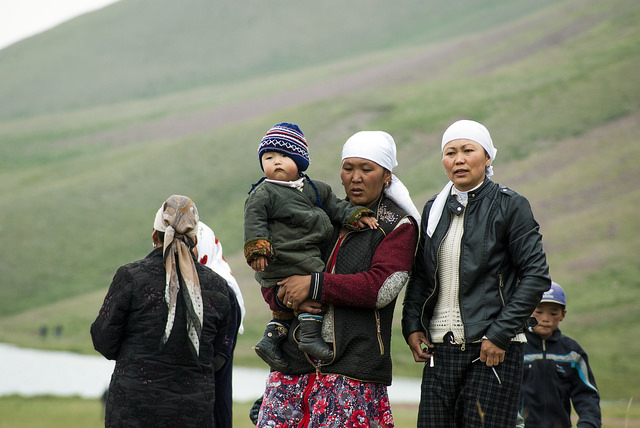 The landlocked Central Asian country of Kyrgyzstan gained its independence from the Soviet Union in 1991, and since then, the Kyrgyz people have faced an inordinate amount of hardship. This country of over 5.7 million people experiences frequent natural disasters such as earthquakes, mudslides and flooding. In combination with severe draught, these natural occurrences have rendered Kyrgyzstan unable to produce enough food to support its own people. 40 percent of the Kyrgyz people live in poverty and 27 percent live in a state of food insecurity.
The poverty crisis in Kyrgyzstan gained a new level of severity in 2008 after record drought preceded by one of the harshest winters the country has ever seen. That year's harvest was virtually destroyed causing a spike in hunger in Kyrgyzstan. Since then, rising food prices, increased global economic instability and a violent political uprising have created a situation of serious urgency. Because of this, the people of Kyrgyzstan need the help of the international community now more than ever.
Over the past decade, Kyrgyzstan has actually seen considerable economic growth. However, this increase in gross domestic product cannot be correlated to an increase in quality of life for all Kyrgyz people; unfortunately, this growth has not positively affected the disadvantaged portion of the population.
One of the most prominent groups fighting hunger in Kyrgyzstan is the World Hunger Programme (WHP). Since the crisis in 2008, the WHP has been working on the ground in Kyrgyzstan to aid the most vulnerable members of the population. The WHP instituted a program where two months' worth of food rations are given to those in need twice a year – just before winter and just before food is harvested at the end of summer. This program was utilized by 347,000 people per year, and as the crisis worsened in the following years, the WHP adapted their strategy to best help the people of Kyrgyzstan. They began to institute programs which worked to rebuild food production infrastructure and provide assistance and instruction on how to farm sustainably.
The most effective way which we can combat hunger in Kyrgyzstan is to donate time or resources to charities such as WHP. The Kyrgyz people are in dire need of assistance, and with the help of the international aid community, a food-stable Kyrgyzstan is a possible reality for the future.
– Tyler Troped
Photo: Flickr